14 tags
In Case You Were Wondering... What's Up For Me In...
Time to take a few minutes in this second day of 2013 to wish you a Happy New Year! … and share with you a few details about the job I took a few months ago. It's been a very busy ramp-up since October 15, with a lot of ground covered, and I hope this synthesis will answer the questions you may have. How do you improve the mobile experience when all you have is a visibility over a...
1 tag
"… the way forward is to learn to see any startup in any industry as a..."
– Re-reading "The Lean Startup" by Eric Ries, always a fresh inspiration.
8 tags
Just posted on SlideShare: "Setting up a tech... →
This presentation is aimed at technology leaders from Europe (with a focus on France)
10 tags
Short but to-the-point opinion: Fred Wilson sees... →
"There is a significant shift going on this year, much more significant than we saw last year, from web to mobile. It is most noticeable in games, social networking, music, and news, but it is happening across the board and it presents both great opportunity and great challenges." It would have been interesting to read what Fred has to say about what's missing from this short...
11 tags
Instagram gets Facebook to bite a $50 million bait
Reading reactions about the Instagram purchase by Facebook this morning (read the WSJ announcement here, Instagram's CEO Kevin Systrom comment here), I can't help but quickly comment. You might read this analysis elsewhere as I guess I am not the only one seeing through the logic of the price paid: $1bn. For a 2 years old, 12 people team, with no technology innovation whatsoever....
"In one simple fake video, Google has created a level of over-hype and..."
– Thank you Blair, I feel less lonely in my assessment of Google Glass. Found here: Google Glasses Face Serious Hurdles, Augmented-Reality Experts Say (Wired.com)
27 tags
Of Big Data, Elephants, and Serendip(ity)
Big Data fascinates me Ever since my technology adolescence days, when I was studying data structures, machine learning and knowledge-based systems at UTC (Compiegne, France), data has been core to all the hardware and software businesses I was involved in. Whether it was UNIX servers (and the new data structures, file systems and databases they brought with them), business activity monitoring,...
7 tags
Conference: the Quantified Self →
I will attend the Quantified Self conference to be held September 15 - 16, 2012 at Stanford University. Will you join me? From health and activity monitoring (fitbit, withings, runkeeper to name a few) to collecting and using data about our own activity, the sky is the limit. I see tremendous value coming from, beyond the collection, the analysis of this data. 'Big Data' meets the...
14 tags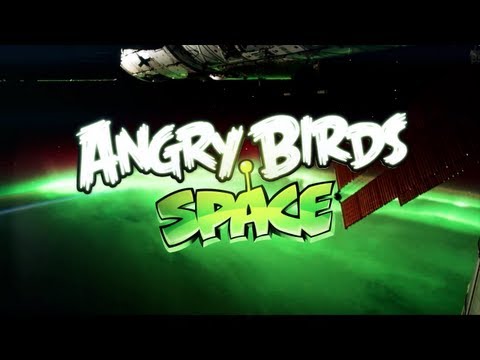 17 tags
On Mentoring Startups.
My friend Cecile Thirion (@cecilesf) sent me tonight an interesting piece of advice from Henrick Wederlin, startup mentor, to 'mentorees'. A mentor to early stage startups myself, I have recently helped out SeedCamp last week in both San Francisco and Mountain View with mentoring eleven startups over two days. I have assisted, behind the scenes, Matthieu Dejardins' ambitious...
11 tags
7 tags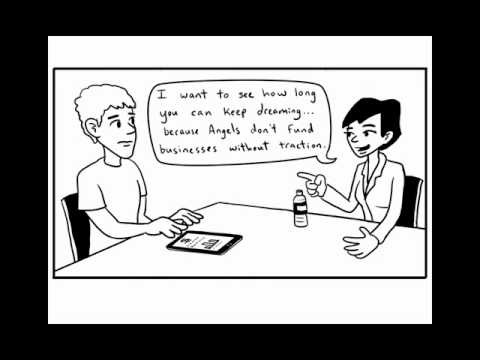 8 tags
5 tags
8 tags
7 tags
"I guess you'd have to say that the current chapter of our history started..."
– (Sunday night fun courtesy of Stanley Bing's "A look back from 2022" in Fortune Magazine, Jan 18. More here. Enjoy! :)
17 tags
Pinterest: Pin, Comment, Infringe. What else?
Pinterest is the latest web craze or so it seems: 'Pin' visual content (images, video) you find on the web onto a virtual board, to be accessed by whoever. Add a text comment, and organize your pinned content in 'boards'. Check it out, it is quite an experience. Content, Recycled (Who Cares?) In essence, Pinterest is a service based entirely on the re-use (recycling?) of...
8 tags
Sales Strategy: Taylorism In Complex Software...
A tweet by @mikesmayer got my attention recently: The Most Counterintuitive Sales Strategy You've Ever Read: http://t.co/NJyiSbrH This links to a post on the "New Sales Economy Blog" (Chad Levitt) making, among other points, that splitting the sales process into three functions is more efficient than having a single profile (the salesperson) manage all three:...
5 tags
"A business can empower a workforce by giving them a mobile data management..."
– Rich Miner, Google Ventures. True in 2009, true in 2012.
6 tags
#rant: Penzu offers mobile access -- not quite....
When it comes to sharing thoughts online, sometimes privacy — and ease of use — are not correctly addressed by the usual social tools we regularly use. Here comes Penzu. The service ("the best personal journal and online diary" in their own words) has been lauded as a top online private journaling apps. A quite positive mention by ZDNet's Oliver Mark got me to decide...
7 tags
Social not personal anymore?
Facebook? Initially, used to poke, rant, and burp online in a closed community, your "friends", unbeknownst to the outside web. Today? A highly curated content discovery tool, with the occasional personal statement (relevant, targeted content, but still content). Hundreds, or thousands, of "friends". Call it a "social utility", or the "Evil Empire",...
5 tags
What about that frog?
This prominent mascot of the French (thank you Anglos) might prefer to live in hiding, however I trust you to NOT use the following information to go and disturb its bucolic urban existence. The beast lives in this pond: which is located in the Jardin des Plantes in Paris' 5th arrondissement: If this dosen't make it the ultimate French, I don't know what will. The photo...